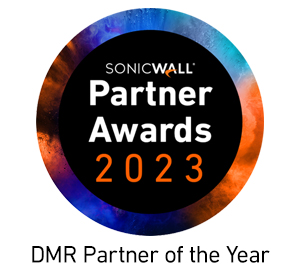 SonicWall SonicWave 681

Superior Performance in Wireless Solutions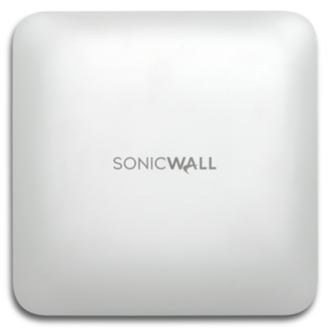 SonicWall Products
SonicWave 681 Wireless Access Point With Secure Wireless Network Management And Support
SonicWave 681 (US-Only) Wireless Access Point With Secure Wireless Network Management And Support, 1 Year (No Poe)
#03-SSC-0321
List Price: $1,995.00
Add to Cart for Pricing
SonicWave 681 (US-Only) Wireless Access Point With Secure Wireless Network Management And Support, 3 Year (No Poe)
#03-SSC-0322
List Price: $2,235.00
Add to Cart for Pricing
SonicWave 681 (US-Only) Wireless Access Point With Secure Wireless Network Management And Support, 1 Year (Multi-Gigabit 802.3Bt Poe+)
#03-SSC-0338
List Price: $2,055.00
Add to Cart for Pricing
SonicWave 681 (US-Only) Wireless Access Point With Secure Wireless Network Management And Support, 3 Year (Multi-Gigabit 802.3Bt Poe+)
#03-SSC-0339
List Price: $2,295.00
Add to Cart for Pricing
SonicWave 681 Wireless Access Point With

Advanced

Secure Wireless Network Management And Support
SonicWave 681 (US-Only) Wireless Access Point With Advanced Secure Wireless Network Management And Support, 1 Year (No Poe)
#03-SSC-0325
List Price: $2,135.00
Add to Cart for Pricing
SonicWave 681 (US-Only) Wireless Access Point With Advanced Secure Wireless Network Management And Support, 3 Year (No Poe)
#03-SSC-0326
List Price: $2,375.00
Add to Cart for Pricing
SonicWave 681 (US-Only) Wireless Access Point With Advanced Secure Wireless Network Management And Support, 1 Year (Multi-Gigabit 802.3Bt Poe+)
#03-SSC-0340
List Price: $2,195.00
Add to Cart for Pricing
SonicWave 681 (US-Only) Wireless Access Point With Advanced Secure Wireless Network Management And Support, 3 Year (Multi-Gigabit 802.3Bt Poe+)
#03-SSC-0341
List Price: $2,435.00
Add to Cart for Pricing
SonicWave 681 Wireless Access Point Secure Upgrade Plus With Secure Cloud Wifi Management And Support
SonicWave 681 (US-Only) Wireless Access Point Secure Upgrade Plus With Secure Cloud Wifi Management And Support, 3 Year (No Poe)
#03-SSC-0329
List Price: $2,137.50
Add to Cart for Pricing
SonicWave 681 (US-Only) Wireless Access Point Secure Upgrade Plus With Secure Cloud Wifi Management And Support, 3 Year (Multi-Gigabit 802.3Bt Poe++)
#03-SSC-0342
List Price: $2,191.50
Add to Cart for Pricing
SonicWave 681 (US-Only) Wireless Access Point 4-Pack Secure Upgrade Plus With Secure Cloud Wifi Management And Support, 3 Year (No Poe)
#03-SSC-0330
List Price: $7,695.00
Add to Cart for Pricing
SonicWave 681 (US-Only) Wireless Access Point 8-Pack Secure Upgrade Plus With Secure Cloud Wifi Management And Support, 3 Year (No Poe)
#03-SSC-0331
List Price: $14,535.00
Add to Cart for Pricing
More pricing below, click here!
Overview:
SonicWall's 600 series access points (APs) use 802.11ax - the most advanced technology available - for superior performance in high-density, multi-device environments. In addition to performance, these APs offer a number of additional features that provide an enhanced experience, as well as deliver best-in-class security that you expect from SonicWall.
---
Highlights
Performance
802.11ax
Increased throughput
Reduced latency
Better power management
User experience
Longer battery life
Zero-Wait Dynamic Frequency Selection (DFS)
Neighboring network avoidance
Target Wake Time (TWT)
Best-in-class wireless security
WIDS for threat detection
WIPS for active threat remediation
Rogue AP and device detection
Intuitive cloud management and monitoring tool
Integrated Switch management
Alerts and rich analytics
Automatic firmware updates
Integrates with Wireless Network Manager and WiFi Planner
RF spectrum analysis
Zero-Touch Deployment
Fast and easy deployment
Auto-detection and auto-provisioning
SonicExpress mobile app-compatible
Features:
Performance
SonicWall's SonicWave 600 series access points utilize 802.11ax technology, which provides for improved performance in high-density environments. The use of 1024 QAM allows more data to pass through, and 802.11ax provides improvements in MU-MIMO, with both uplink and downlink capabilities.
Additionally, 802.11ax works in both the 2.4 GHz and 5 GHz bands, and latency is reduced by 75%. The result is overall throughput improvement of up to 400%, with nominal data rate improvement of 37% compared to 802.11ac Wave 2.
---
Enhanced user experience
SonicWave APs enhance the user experience in a number of ways. Not only are processor speeds faster, but beamforming allows for a more direct connection that is faster and more reliable than without beamforming. Also, improved power control methods help to avoid interference with nearby networks, making for a better experience, and Target Wake Time management allows for longer battery life for mobile devices.
---
Best-in-class wireless security
SonicWall firewalls scan all wireless traffic coming into and going out of the network using deep packet inspection technology and then remove harmful threats such as malware and intrusions, even over SSL/TLS encrypted connections. Other security and control capabilities such as content filtering, application control and intelligence, and Capture Advanced Threat Protection (ATP) provide added layers of protection. Capture ATP is our award-winning multi-engine sandboxing service that features SonicWall's patended Real-Time Deep Memory Inspection (RTDMI™) technology. RTDMI blocks zero-day and unknown threats at the gateway – even those that hide via encryption or don't exhibit malicious behavior, using real-time memorybased inspection techniques to force malware to reveal its weaponry into memory. Because of the real-time architecture, SonicWall RTDMI technology is precise, minimizes false positives, and identifies and mitigates sophisticated attacks where the malware's weaponry is exposed for less than 100 nanoseconds.
Most SonicWave APs have a radio dedicated to security and performs rogue AP detection, passive scanning, and packet capturing. The SonicWave solution also integrates additional security-related features including wireless intrusion detection and prevention, virtual AP segmentation, wireless guest services, RF monitoring, wireless packet capture, and zero-wait DFS, which identifies and avoids interference with radar systems while eliminating the wait associated with being booted from one DFS channel and finding another to connect with.
---
Intuitive cloud management and monitoring tool
Easily set up and deploy APs. SonicWave APs integrate with SonicWall Wireless Network Manager, which is a highly intuitive, scalable, and centralized Wi-Fi network management system capable of delivering rich wireless and switching analytics, powerful features, and simplified onboarding via the cloud with a single pane of glass. The APs also integrate with WiFi Planner, a site survey tool that enables you to optimally design and deploy a wireless network, resulting in a reduced total cost of ownership. With RF spectrum analysis, you can detect and identify the source of RF interference and monitor the health of a wireless system.
---
Zero-Touch Deployment
Zero-Touch makes it easy to register your unit and onboard SonicWave APs with the help of the SonicWall SonicExpress mobile app. The APs are automatically detected and provisioned with Zero-Touch Deployment. Available on iOS and Android, SonicExpress mobile app lets network administrators monitor and manage networks.
Specifications: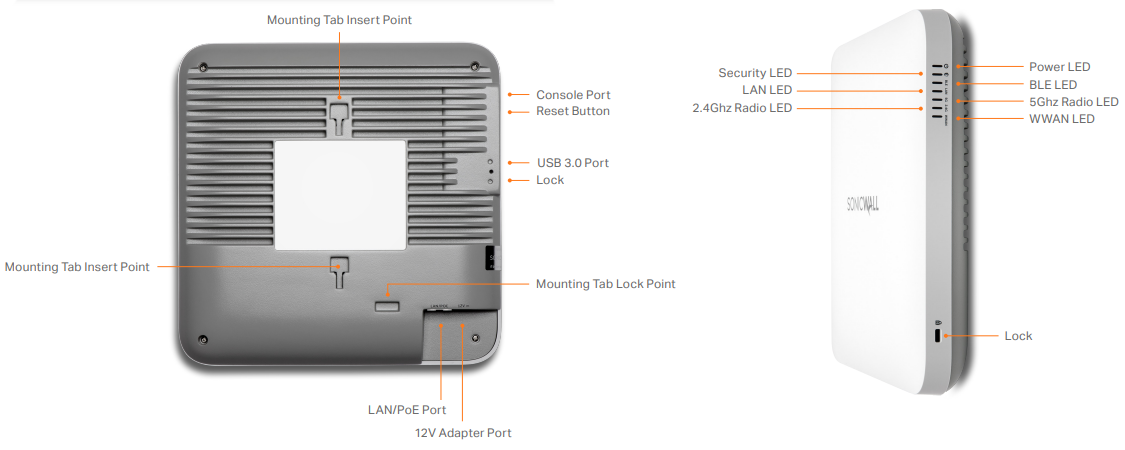 HARDWARE SPECIFICATIONS
SONICWAVE 641
SONICWAVE 681
Location
Indoor
Indoor
Maximum power consumption (W)
23
34
Status indicators
Seven (7) LED (Power, security, BLE, LAN, 5G, 2.4G, WWAN)
Antennas
8 internal
12 internal
Wired network ports
(1) 10/100/1000 auto-sensing RJ-45 for Ethernet and Power over Ethernet (PoE); (1) 100/1000/2.5GbE auto-sensing RJ-45 for Ethernet (model 641); (1) 100/1000/5.0 GbE auto-sensing RJ-45 forEthernet (model 681); (1) Micro-USB console; (1) USB 3.0
5G/4G/LTE USB modem support
Yes
Yes
Accessories included
Ceiling Mounting Kit
Ceiling Mounting Kit
Virtual access points/SSID group
Up to 8 per access point
Chassis
UL 1024 plenum rated
Ethernet interface
1 x 2.5GbE
1 x 5GbE
USB 3.0
1
1
Console (micro USB-type)
1
1
Kensington lock hold
Yes
Yes
PoE Power Requirement
802.3at
802.3bt type 3
12V DC Jack
Yes
Yes
Unit Dimensions (cm)
20 x 20 x 3.7
21.3 x 21.3 x 3.9
Shipping Dimensions (cm)
23 x 22.9 x 7.4
26.5 x 24 x 9.5
Unit Weight (kg)
0.85
1.10
WEEE weight (kg)
1.2
1.49
Shipping weight (kg)
1.2
1.49
STANDARDS AND COMPLIANCE
SONICWAVE 641
SONICWAVE 681
IEEE Standards
802.11ax, 802.11ac, 802.11n, 802.11g, 802.11b, 802.11a, 802.11e, 802.11i, 802.11r, 802.11k, 802.11v,
Compliance
IEEE 802.11a, IEEE 802.11b, IEEE 802.11g, IEEE 802.11n, IEEE 802.11ac, IEEE 802.11e, IEEE 802.11i,IEEE 802.3at, IEEE 802.3bz, WPA3, WPA2, AES, IEEE 802.11r, IEEE 802.11k, IEEE 802.11v, IEEE802.11w
Regulatory
FCC/ICES Class B, CE, RCM/ACMA, VCCI Class B, TELEC, BSMI, NCC, MSIP, ANATEL, CustomsUnion, RoHS (Europe/China), WEEE
Safety Approvals
UL E211396, UL 62368-1, UL 60950-1 cUL CAN/CSA C22.2 No. 62368-1-14, CAN/CSA C22.2No. 62368-1-14, EN 60950-1 Or EN 62368-1, IEC 60950-1, IEC 62368-1, Europe: EN 60950-1, EN62368-1, Taiwan: CNS 1336-1
Radio Approvals
USA: FCC Part 15C, 15E, Canada: ISED RSS-247, Europe: (RED) EN 300 328, EN 301 893, Aus/NZ:AS/NZs 4268, Taiwan: NCC LP002,Additional country approvals for Japan, Korea, China, India, Brazil
EMI Approvals
USA: FCC P15B, Canada: ICES-003, Europe: EN 301 489-1, -17, EN 55032, EN 55024, Aus/NZ: CISPR32, Japan: VCCI, Taiwan: CNS 13438
Exposure Approvals
USA: FCC Part 2, Canada: RSS-102, Europe: EN 50385, Aus/Nz: ASNZS 2772
MIMO
MU-MIMO 4x4 (4 streams) 641MU-MIMO 8x8 (8 streams) 681
Max/Recommended connectedclients per radio
256/150
Safety
UL, cUL, TUV/GS, CB, CE, BSMI, Mexico CoC, Customs Union
USB WAN failover and load balancing
Yes
Yes
ENVIRONMENTAL
SONICWAVE 641
SONICWAVE 681
Temperature range
32 to 104°F, 0 to 40°C
32 to 104°F, 0 to 40°C
Humidity
10 - 95%, non-condensing
Antenna Radiation Patterns: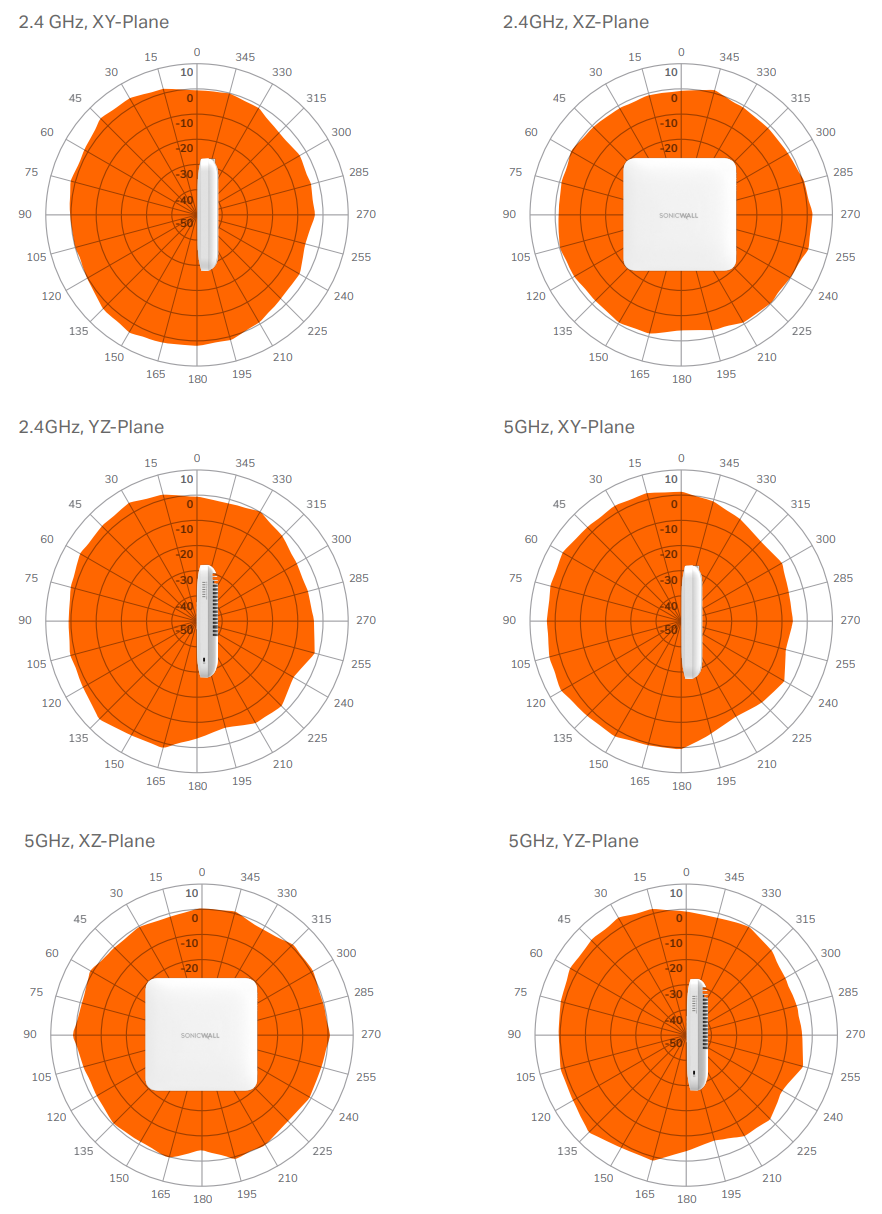 Wireless Network Manager:
Overview:
Scalable for any size organization, SonicWall Wireless Network Manager (WNM) is an intuitive, centralized wireless and switching network management system. It delivers rich analytics, powerful features and easy onboarding from a single pane of glass.
Its cloud-based infrastructure simplifies access, control and troubleshooting by unifying multiple tenants, locations and zones. WNM supports thousands of SonicWave APs and SonicWall Switches, without the cost of complex overlay management systems.
Highlights:
Supports private pre-shared keys (PPSK)
SAML authentication
DHCP fingerprinting
Content Filtering Service support
Integrated management of SonicWave APs and SonicWall Switches
Unified visibility and control via cloud-based singlepane-of-glass dashboard
Seamless integration with Capture Security Center
Unified policy configuration for wired and wireless network
Zero-Touch Deployment for rapid onboarding and provisioning
Automatic firmware and security updates
Real-time, rich data analytics
Detailed reporting, logs and alerts
Reliable operation, cloud stability and security
Powerful network topology mapping
Integrated advanced site survey tool
Intuitive interface
Lower TCO
Benefits:
Scalability
This flexible solution manages small site locations to large networks with multiple tenants, locations and zones so you can scale at your own pace.
Accessibility
Simplified cloud management and easy Zero-Touch Deployment allow you to enjoy reduced complexity without costly overlay management systems or IT personnel.
Analytics
Set unified policy for your wired and wireless network and gain rich analytics and insights on your network.
Visibility
With centralized visibility and control (including automated monitoring and reporting), you can manage network deployment and performance 24/7.
Features:
Single-Pane-of-Glass Management
WNM lets you easily manage global networks from a single pane of glass. An integrated part of the SonicWall Capture Security Center ecosystem, its intuitive dashboard offers unified visibility and control. Network hierarchy allows you to view single policies created at the tenant level that are pushed down to various locations and zones. Drill down on managed devices for granular data. WNM is highly scalable, from a single site to global enterprise networks with tens of thousands of managed devices supporting multiple tenants.
DHCP Fingerprinting
With the proliferation of BYOD (Bring Your Own Device) in today's workplace, network administrators are challenged with dynamically detecting and identifying these devices to ensure they're compliant. DHCP fingerprinting is a technique for identity verification that allows devices to be tracked and, most importantly, blocks those that are not allowed.
Content Filtering Service
Keeping your network protected from malware, viruses and infections is critically important. Content Filtering Service (CFS) does just that by inspecting web page access and taking action when a threat is detected. CFS provides administrators with the tools to create and apply policies that allow or deny access to sites based on individual or group identity, or by time of day, for over 56 predefined categories.
Advanced Analysis Tools
Conducting a wireless site survey before deploying access points can help ensure performance and productivity. WNM's WiFi Planner tool helps you strategically deploy access points to optimize Wi-Fi user experience and avoid costly mistakes. WiFi Planner analyzes placement, building materials, power, signal strength, channel width and radio bands. This lets you optimize coverage in new or existing networks using the fewest number of APs. Auto-channel assignment prevents interference. WNM's Topology tool provides network topology maps and managed device statistics.
Lower TCO
Cloud-based WNM drives down total cost of ownership (TCO) by shifting capital expenditures (CAPEX) to operating expense (OPEX). WNM cuts out the cost and maintenance of redundant hardware-based controllers and optimizes data center rack space. Its intuitive interface reduces training and administrative overhead costs.
Pre-Shared Key
Private pre-shared keys (PPSK) are an important tool for protecting networks. Each one consists of a long, random series of combined numbers and letters that is generated when a device joins a network. Because each client device has its own unique pre-shared key, PPSK is an effective way to secure a guest network or to deactivate an individual's access to the network when the individual leaves an organization. PPSK allows for easier use and management of the network, compatibility for legacy clients, and support for different VLANs
SAML Authentication Support
Security Assertion Markup Language (SAML) is a way to authenticate data between parties, particularly between an identity provider and a service provider. It allows a user to access multiple web applications using a single set of login credentials. In short, SAML is a way to tell external applications that a user is who they say they are. This single sign-on results in a better user experience and can also result in improved security, because the identity provider – not the service provider – is responsible for storing user credentials.
Reliable Operation
WNM delivers the stability and reliability of the cloud. In case an internet outage, access points and switches can continue to work without WNM, ensuring business continuity. Two-factor authentication and packet encryption heighten security, while automatic firmware and security updates keep managed devices up to date. WNM allows admins to selectively apply production, beta or patch firmware on each managed device as needed, and enables automatic sending of reports to multiple recipients simultaneously.
Zero-Touch Deployment
With Zero-Touch Deployment, your SonicWall APs and switches are up and running in minutes. And you can register and onboard them from anywhere with the SonicExpress app.
Documentation:
Download the Wireless Network Manager Datasheet (PDF).
Pricing Notes:
Pricing and product availability subject to change without notice.
This AP is only manageable with Wireless Network Manager (WNM). There is no current firewall management capability available for this AP in SonicOS.
Advanced Secure Wireless Network Management - Includes: Secure Wireless Network Management and Capture ATP, Content Filtering (CFS), Geo-IP, Botnet, Anti-virus (Cloud)
SonicWall Products
SonicWave 681 Wireless Access Point With Secure Wireless Network Management And Support
SonicWave 681 (US-Only) Wireless Access Point With Secure Wireless Network Management And Support, 1 Year (No Poe)
#03-SSC-0321
List Price: $1,995.00
Add to Cart for Pricing
SonicWave 681 (US-Only) Wireless Access Point With Secure Wireless Network Management And Support, 3 Year (No Poe)
#03-SSC-0322
List Price: $2,235.00
Add to Cart for Pricing
SonicWave 681 (US-Only) Wireless Access Point With Secure Wireless Network Management And Support, 1 Year (Multi-Gigabit 802.3Bt Poe+)
#03-SSC-0338
List Price: $2,055.00
Add to Cart for Pricing
SonicWave 681 (US-Only) Wireless Access Point With Secure Wireless Network Management And Support, 3 Year (Multi-Gigabit 802.3Bt Poe+)
#03-SSC-0339
List Price: $2,295.00
Add to Cart for Pricing
SonicWave 681 Wireless Access Point With

Advanced

Secure Wireless Network Management And Support
SonicWave 681 (US-Only) Wireless Access Point With Advanced Secure Wireless Network Management And Support, 1 Year (No Poe)
#03-SSC-0325
List Price: $2,135.00
Add to Cart for Pricing
SonicWave 681 (US-Only) Wireless Access Point With Advanced Secure Wireless Network Management And Support, 3 Year (No Poe)
#03-SSC-0326
List Price: $2,375.00
Add to Cart for Pricing
SonicWave 681 (US-Only) Wireless Access Point With Advanced Secure Wireless Network Management And Support, 1 Year (Multi-Gigabit 802.3Bt Poe+)
#03-SSC-0340
List Price: $2,195.00
Add to Cart for Pricing
SonicWave 681 (US-Only) Wireless Access Point With Advanced Secure Wireless Network Management And Support, 3 Year (Multi-Gigabit 802.3Bt Poe+)
#03-SSC-0341
List Price: $2,435.00
Add to Cart for Pricing
SonicWave 681 Wireless Access Point Secure Upgrade Plus With Secure Cloud Wifi Management And Support
SonicWave 681 (US-Only) Wireless Access Point Secure Upgrade Plus With Secure Cloud Wifi Management And Support, 3 Year (No Poe)
#03-SSC-0329
List Price: $2,137.50
Add to Cart for Pricing
SonicWave 681 (US-Only) Wireless Access Point Secure Upgrade Plus With Secure Cloud Wifi Management And Support, 3 Year (Multi-Gigabit 802.3Bt Poe++)
#03-SSC-0342
List Price: $2,191.50
Add to Cart for Pricing
SonicWave 681 (US-Only) Wireless Access Point 4-Pack Secure Upgrade Plus With Secure Cloud Wifi Management And Support, 3 Year (No Poe)
#03-SSC-0330
List Price: $7,695.00
Add to Cart for Pricing
SonicWave 681 (US-Only) Wireless Access Point 8-Pack Secure Upgrade Plus With Secure Cloud Wifi Management And Support, 3 Year (No Poe)
#03-SSC-0331
List Price: $14,535.00
Add to Cart for Pricing
SonicWave 681 Series Secure Cloud Wifi Management And Support
SonicWave 681 Series Secure Cloud Wifi Management And Support, 1 Access Point, 1 Year
#03-SSC-0444
List Price: $235.00
Add to Cart for Pricing
SonicWave 681 Series Secure Cloud Wifi Management And Support, 1 Access Point, 3 Year
#03-SSC-0446
List Price: $470.00
Add to Cart for Pricing
SonicWave 681 Series

Advanced

Secure Cloud Wifi Management And Support
SonicWave 681 Series Advanced Secure Cloud Wifi Management And Support, 1 Access Point, 1 Year
#03-SSC-0449
List Price: $480.00
Add to Cart for Pricing
SonicWave 681 Series Advanced Secure Cloud Wifi Management And Support, 1 Access Point, 3 Year
#03-SSC-0450
List Price: $965.00
Add to Cart for Pricing
SonicWave 681 Capture ATP Security
SonicWave 681 Capture ATP Security, 1 Access Point, 1 Year
#03-SSC-0284
List Price: $125.00
Add to Cart for Pricing
SonicWave 681 Capture ATP Security, 1 Access Point, 3 Year
#03-SSC-0285
List Price: $250.00
Add to Cart for Pricing
SonicWave 681 Content Filtering Security (CFS)
SonicWave 681 Content Filtering Security (CFS), 1 Access Point, 1 Year
#03-SSC-0288
List Price: $75.00
Add to Cart for Pricing
SonicWave 681 Content Filtering Security (CFS), 1 Access Point, 3 Year
#03-SSC-0289
List Price: $150.00
Add to Cart for Pricing
SonicWave 681 Wifi Cloud Manager
SonicWave 681 Wifi Cloud Manager, 1 Year
#03-SSC-0292
List Price: $95.00
Add to Cart for Pricing
SonicWave 681 Wifi Cloud Manager, 3 Year
#03-SSC-0293
List Price: $190.00
Add to Cart for Pricing
Cav For SonicWave 681
Cav For SonicWave 681, 1 Year
#03-SSC-0356
List Price: $75.00
Add to Cart for Pricing
Cav For SonicWave 681, 3 Year
#03-SSC-0357
List Price: $150.00
Add to Cart for Pricing
SonicWave Accessories
SonicWave Wifi6 Series Fru Power Supply
#03-SSC-0051
List Price: $40.00
Add to Cart for Pricing
SonicWave Global Multi-Gigabit PoE++ Injector (802.3Bt)
#03-SSC-0029
List Price: $75.00
Add to Cart for Pricing