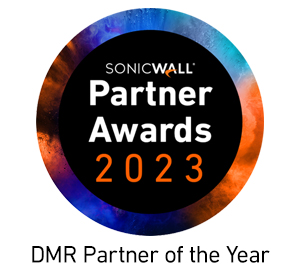 SonicWall SuperMassive 9800 Series

Uncompromising, High-Performance, Next-Generation Firewall Protection for your Enterprise Network

SonicWall Products
SonicWall SuperMassive 9800
Includes BGP, Stateful HA and A/A DPI, A/A Clustering licensing and DPI-SSL (applicable with Gateway Security Services)
SonicWall SuperMassive 9800 Appliance + Subscription + Support Bundle
Back to top
SonicWall SuperMassive 9800 Total Secure 1 Year
Firewall and 1 year CGSS bundle
SonicWall SuperMassive 9800 Total Secure - Advanced Edition 1 Year
FIREWALL WITH 1 YEAR ADVANCED GATEWAY SECURITY SUITE(AGSS) BUNDLE
SonicWall SuperMassive 9800 Secure Upgrade Plus 2 Year
*Requires Qualifying Trade-up Product. Click here for details.
SonicWall SuperMassive 9800 Secure Upgrade Plus - Advanced Edition 2 Year
*Requires Qualifying Trade-up Product. Click here for details.
More pricing below, click here!

Overview:
The SonicWall SuperMassive Series is SonicWall's next-generation firewall (NGFW) platform designed for large networks to deliver scalability, reliability and deep security at multi-gigabit speeds with near zero latency.
Built to meet the needs of enterprise, government, education, retail, healthcare and service provider, the SuperMassive Series is ideal for securing distributed enterprise networks, data centers and service providers.
The combination of SonicWall's SonicOS operating system, patented* ReassemblyFree Deep Packet Inspection (RFDPI) technology and massively multi-core, highly scalable hardware architecture, the SuperMassive E10000 and 9000 Series deliver industry-leading application control, intrusion prevention, malware protection and TLS/SSL decryption and inspection at multi-gigabit speeds. The SuperMassive Series is thoughtfully designed with power, space and cooling (PSC) in mind, providing the leading Gbps/watt NGFW in the industry for high performance packet and data processing, application control and threat prevention.
The SonicWall RFDPI engine scans every byte of every packet across all ports, delivering full content inspection of the entire stream while providing high performance and low latency. This technology is superior to proxy designs that reassemble content using sockets bolted to anti-malware programs, which are plagued with inefficiencies and the overhead of socket memory thrashing, which leads to high latency, low performance and file size limitations. The RFDPI engine delivers full content inspection to eliminate various forms of malware before they enter the network and provides protection against evolving threats — without file size, performance or latency limitations.
The RFDPI engine also performs full decryption and inspection of TLS/SSL and SSH encrypted traffic as well as non-proxyable applications, enabling complete protection regardless of transport or protocol. It looks deep inside every packets (the header and data part) searching for protocol noncompliance, threats, zero-days, intrusions, and even defined criteria to detect and prevent hidden attacks that leverage cryptography, block encrypted malware downloads, cease the spread of infections, and thwart command and control (C&C) communications and data exfiltration. Inclusion and exclusion rules allow total control to customize which traffic is subject to decryption and inspection based on specific organizational compliance and/or legal requirements.
Application traffic analytics enable the identification of productive and unproductive application traffic in real time, and traffic can then be controlled through powerful application-level policies. Application control can be exercised on both a per-user and pergroup basis, along with schedules and exception lists. All application, intrusion prevention and malware signatures are constantly updated by the SonicWall Threats Research Team. Additionally, SonicOS, an advanced purpose-built operating system, provides integrated tools that allow for custom application identification and control.
Benefits
Get complete breach prevention including high performance intrusion prevention, low latency malware protection and network sandboxing
Gain full granular application identification, control and visualization
Find and block hidden threats with decryption and inspection of TLS/ SSL and SSH encrypted traffic, without performance problems
Scale security performance for 10/40 Gbps data centers
Adapt to service-level increases and ensure network services and resources are available and protected
SuperMassive 9000 Series Lineup
The SonicWall SuperMassive 9000 Series features 4 x 10-GbE SFP+, up to 12 x 1-GbE SFP, 8 x 1-GbE copper and 1 GbE management interfaces, with an expansion port for an additional 2 x 10- GbE SFP+ interfaces (future release). The 9000 Series features hot-swappable fan modules and power supplies.
Models:
9200
9400
9600
9600
Capability
Processing Cores
24
32
32
64
Firewall Throughput
15 Gbps
20 Gbps
20 Gbps
28 Gbps
Application Intelligence Throughput
5 Gbps
10 Gbps
11.5 Gbps
20 Gbps
IPS Throughput
5 Gbps
10 Gbps
11.5 Gbps
18 Gbps
Anti-Malware Throughput
3.5 Gbps
4.5 Gbps
5 Gbps
9.0 Gbps
Maximum Connections
1.25 M
1.25 M
1.5 M
2.5 M
Deployment Modes
L2 Bridge, Transparent Mode
Yes
Yes
Yes
Yes
Wire Mode
Yes
Yes
Yes
Yes
Gateway/NAT Mode
Yes
Yes
Yes
Yes
Tap Mode
Yes
Yes
Yes
Yes
Transparent Bridge Mode
Yes
Yes
Yes
Yes
Pricing Notes:
Pricing and product availability subject to change without notice.
SonicWall Products
Advanced Gateway Security Suite (AGSS) - Includes Capture Advanced Threat Protection, Gateway Anti-Virus, Anti-Spyware, Intrusion Prevention, Application Firewall Service, Content Filtering Premium Services, and 24x7 Support with firmware.
A cloud based service for advanced threat detection through sandboxing with a multi-engine approach to stop unknown and zero-day attacks at the gateway. Requires purchase of Gateway Anti-Virus, Anti-Spyware, Intrusion Prevention and Application Firewall Service
SonicWall Comprehensive Gateway Security Suite (CGSS) - Includes Gateway Anti-Virus, Anti-Spyware, Intrusion Prevention, Application Firewall Service, Content Filtering Premium Services, and 24x7 Support with Firmware Updates.
Provides URL filtering allowing organizations to manage productivity and security For online activities using 56 unique categories.
Western NRG's Remote Installation Bundle is a turnkey configuration and installation offering that can be purchased with your SonicWall network security appliance that provides professional configuration by a team of SonicWall Certified engineers. Learn more!
Includes 24x7 telephone, email and Web-based Support, Software and firmware updates, Advance Exchange hardware replacement, access to electronic Support tools and moderated discussion groups.