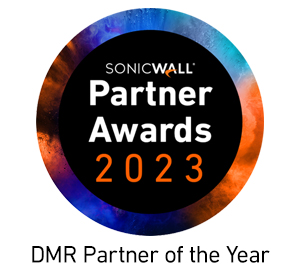 SonicWall NSSP 15700

Scalable, cutting-edge security that leverages the power of cloud intelligence

SonicWall Products
SonicWall NSSP 15700
SONICWALL NSSP 15700 APPLIANCE
SonicWall NSSP 15700 Secure Upgrade Plus - Essential Edition, 2 Year
Only for Upgrades: NSsp 15700 Hardware with Essential Protection Service Suite
SonicWall NSSP 15700 Appliance + Subscription + Support Bundle
Back to top
SonicWall NSSP 15700 Total Secure - Essential Edition, 1 Year
SonicWall NSSP 15700 Appliance with 1Yr of Essential Protection Service Suite. Essential Protection Service Suite includes Capture Advanced Threat Protection, Gateway Anti-Virus, Anti-Spyware, Intrusion Prevention, Application Firewall Service, Content Filtering ; 24x7 support and firmware; 5 credits of Premium support
More pricing below, click here!
Overview:
The SonicWall Network Security services platform (NSsp) High-End Firewall series delivers the advanced threat protection, fast speeds and budget friendly price that large enterprises, data centers, and service providers demand. Options from multi-instance architectures to unified policy creation makes defending your environment simpler and more effective. It's security without compromise.
Designed for large distributed enterprises, data centers, government agencies and service providers, the NSsp High-End series, pairs advanced technologies like Real-Time Deep Memory Inspection (RTDMI™) with high-speed performance.
---
The SonicWall Network Security services platform™ (NSsp) 15700 is a next-generation firewall with high port density and multi-gig speed interfaces, that can process several million connections for zero-day and advanced threats. Designed for large enterprise, higher education, government agencies and MSSPs, it eliminates attacks in real time without slowing performance. It is designed to be highly reliable and deliver uninterrupted services to organizations.
Enterprise-Class High-Speed Firewall
As businesses evolve along with an increase in managed and unmanaged devices, networks, cloud workloads, SaaS applications, users, Internet speeds, and encrypted connections, a firewall that can't support any one of these becomes a bottleneck in the IT landscape. A firewall should be a source of strength and not a point of weakness.
The SonicWall NSsp 15700's multiple 100G/40G/10G interfaces allow you to process several million simultaneous encrypted and unencrypted connections with unparallel threat prevention technology. With 70% of all sessions being encrypted, having a firewall that can process and examine this traffic without impacting the end user experience is critical to productivity and information security.
The NSsp 15700's unified policy interface enables organizations to simply and intuitively create access and security policies in a single unified interface.
Simplified management and reporting
Ongoing management, monitoring and reporting of network activities are handled through the SonicWall Network Security Manager (pending). This provides an intuitive dashboard for managing firewall operations as well as provide historical reports – from a single source. Together, the simplified deployment and setup along with the ease of management enable organizations to lower their total cost of ownership and realize a high return on investment.
Pricing Notes:
Pricing and product availability subject to change without notice.
SonicWall Products
A cloud based service for advanced threat detection through sandboxing with a multi-engine approach to stop unknown and zero-day attacks at the gateway. Requires purchase of Gateway Anti-Virus, Anti-Spyware, Intrusion Prevention and Application Firewall Service
Includes 24x7 telephone, email and Web-based Support, Software and firmware updates, Advance Exchange hardware replacement, access to electronic Support tools and moderated discussion groups.