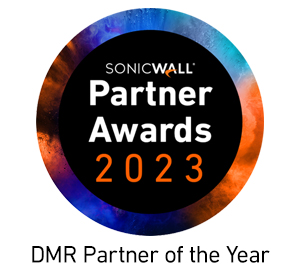 SonicWall NSa 250M Appliance

Next-Generation Firewall


Sorry, this unit has been discontinued and is no longer available for purchase, please check out our SonicWall Gen 7 Firewalls. Last Order Day (LDO): 2016-08-31. End of Support (EOS): 2021-09-01 - we will no longer provide technical support, firmware updates/upgrades or hardware replacement for the product.
The SonicWall Network Security Appliance Series:
Next-Generation Firewall
Organizations of all sizes depend on their networks to access internal and external mission-critical applications. As advances in networking continue to provide tremendous benefits, organizations are increasingly challenged by sophisticated and financially-motivated attacks designed to disrupt communication, degrade performance and compromise data. Malicious attacks penetrate outdated stateful packet inspection firewalls with advanced application layer exploits. Point products add layers of security, but are costly, difficult to manage, limited in controlling network misuse and ineffective against the latest multipronged attacks.
By utilizing a unique multi-core design and patented Reassembly-Free Deep Packet Inspection™ (RFDPI) technology*, the SonicWall® Network Security >Appliance (NSA) Series of Next-Generation Firewalls offers complete protection without compromising network performance. The low latency NSa Series overcomes the limitations of existing security solutions by scanning the entirety of each packet for current internal and external

threats in real-time. The NSa Series offers intrusion prevention, malware protection, and application intelligence, control and visualization, while delivering breakthrough performance. With advanced routing, stateful high-availability and high-speed IPSec and SSL VPN technology, the NSa Series adds security, reliability, functionality and productivity to branch offices, central sites and distributed mid-enterprise networks, while minimizing cost and complexity.
Comprised of the SonicWall NSa 220, NSa 220 Wireless-N, NSa 250M, NSa 250M Wireless-N, NSa 2600, NSa 3600, NSa 4600, NSa 5600 and NSa 6600, the NSa Series offers a scalable range of solutions designed to meet the network security needs of any organization.
Next-Generation Firewall
Scalable multi-core hardware and Reassembly-Free Deep Packet Inspection
Application intelligence, control and visualization
Stateful high availability and load balancing
High performance and lowered TCO
Network productivity
Advanced routing services and networking
Standards-based Voice over IP (VoIP)
SonicWall Clean Wireless
Onboard Quality of Service (QoS)
Integrated modules suppor
*U.S. Patents 7,310,815; 7,600,257; 7,738,380; 7,835,361; 7,991,723
Pricing Notes:
Pricing and product availability subject to change without notice.
SonicWall Products
UTM SSL VPN Licenses
SonicWall Firewall SSL VPN 1 User License
#01-SSC-8629
List Price: $50.00
Add to Cart for Pricing
SonicWall Firewall SSL VPN 5 User License
#01-SSC-8630
List Price: $215.00
Add to Cart for Pricing
SonicWall Firewall SSL VPN 10 User License
#01-SSC-8631
List Price: $345.00
Add to Cart for Pricing
Global VPN Client for Windows
SonicWall Global VPN Client Windows - 1 License
#01-SSC-5310
List Price: $50.00
Add to Cart for Pricing
SonicWall Global VPN Client Windows - 5 Licenses
#01-SSC-5316
List Price: $215.00
Add to Cart for Pricing
SonicWall Global VPN Client Windows - 10 Licenses
#01-SSC-5311
List Price: $345.00
Add to Cart for Pricing