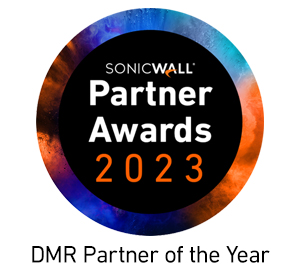 SonicWall TZ 205 Wireless Series

Uncompromising Security and Performance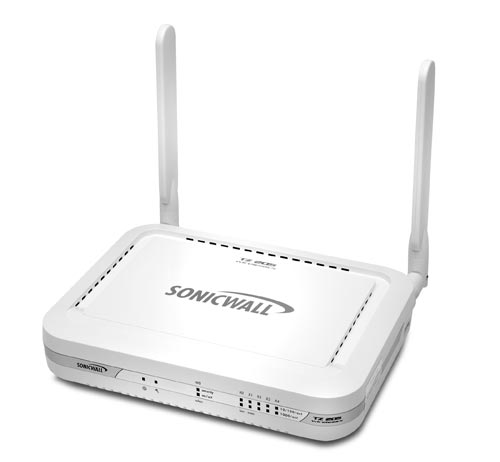 Sorry, this unit has been discontinued and is no longer available for purchase, please check out our SonicWall Gen 7 Firewalls. Last Order Day (LDO): 2015-08-05. End of Support (EOS): 2020-08-06 - we will no longer provide technical support, firmware updates/upgrades or hardware replacement for the product.
Overview:

The SonicWall® TZ Series is the most secure Unified Threat Management (UTM) firewall for small businesses, retail deployments, remote sites, branch offices and distributed enterprises. Unlike consumer-grade products, the TZ Series delivers the most effective anti-malware, intrusion prevention, content/URL filtering and application control capabilities along with the broadest most secure mobile platform support for laptops, smartphones and tablets. It provides full deep packet inspection (DPI) at very high performance levels, eliminating the network bottleneck that other products introduce, and enabling organizations to realize increased productivity gains. The TZ Series is the most secure, sophisticated and widely-deployed security platform on the market today.
Additionally, the SonicWall Application Intelligence and Control capabilities in the TZ 215 ensures that bandwidth is available for business-critical applications while throttling or blocking unproductive applications. The TZ 215 also offers advanced application traffic analytics and reporting for deep insight into bandwidth utilization and security threats.
The TZ Series includes additional advanced networking features such as IPSec and SSL VPN, multiple ISP failover, load balancing, optional integrated 802.11n wireless and network segmentation, and also enables PCI compliance. The TZ Series is the only available UTM firewall that provides native VPN remote access client for Apple® iOS, Google® Android™, Windows, Mac OS and Linux. This unique client also supports Clean VPN™, which decontaminates threats from VPN traffic. Providing the most secure support for mobile platforms, only SonicWall delivers full malware scanning of SSL encrypted traffic and application control for Android and iOS devices.
The new TZ Series is an elegant integration of multiple point products, combined into a single solution providing value while reducing complexity.
Built on the proven security architecture of SonicOS, the TZ Series provides highly effective anti-malware and intrusion prevention to keep networks safe from sophisticated modern threats.
Highly secure SSL VPN remote access is available natively for Apple iOS, Google Android, Windows, Mac OS and Linux based devices to unleash the potential of a mobile workforce.
SonicWall content and URL filtering blocks multiple categories of objectionable web content to enable high workplace productivity and reduce legal liability.
Easy to comprehend and quick to deploy, the graphical user interface in the TZ Series eliminates the choice between ease-of-use and power, driving down total cost of ownership.
* U.S. Patent 7,310,815–A method and apparatus for data stream analysis and blocking.
** Available as an option only on the TZ 210 Series
Pricing Notes:
Pricing and product availability subject to change without notice.
SonicWall Products
UTM SSL VPN Licenses
SonicWall Firewall SSL VPN 1 User License
#01-SSC-8629
List Price: $50.00
Add to Cart for Pricing
SonicWall Firewall SSL VPN 5 User License
#01-SSC-8630
List Price: $215.00
Add to Cart for Pricing
SonicWall Firewall SSL VPN 10 User License
#01-SSC-8631
List Price: $345.00
Add to Cart for Pricing
Global VPN Client for Windows
SonicWall Global VPN Client Windows - 1 License
#01-SSC-5310
List Price: $50.00
Add to Cart for Pricing
SonicWall Global VPN Client Windows - 5 Licenses
#01-SSC-5316
List Price: $215.00
Add to Cart for Pricing
SonicWall Global VPN Client Windows - 10 Licenses
#01-SSC-5311
List Price: $345.00
Add to Cart for Pricing