SonicWall Products
NSA High Availability Promo
SonicWall Promo NSA 3600 High Availability
#02-SSC-0999
List Price: $2,098.00
Add to Cart for Pricing
SonicWall Promo NSA 4600 High Availability
#02-SSC-1001
List Price: $2,938.00
Add to Cart for Pricing
SonicWall Promo NSA 6600 High Availability
#02-SSC-1004
List Price: $12,597.00
Add to Cart for Pricing
Overview:
SonicWall NSa Firewalls:
The SonicWall Network Security Appliance (NSA) series provides midsized networks, branch offices and distributed enterprises with advanced threat prevention in a high-performance security platform. Combining nextgeneration firewall technology with our patented* Reassembly-Free Deep Packet Inspection (RFDPI) engine on a multi-core architecture, the NSa series offers the security, performance and control organizations require.Learn more about our NSa Firewalls.
What Is High Availability?
High Availability (HA) allows two identical SonicWALL security appliances running SonicOS to be configured to provide a reliable, continuous connection to the public Internet. One SonicWALL device is configured as the Primary unit, and an identical SonicWALL device is configured as the Secondary unit. If the Primary SonicWALL fails, the Secondary SonicWALL takes over to secure a reliable connection between the protected network and the Internet. Two appliances configured in this way are also known as a High Availability Pair (HA Pair).
High Availability provides a way to share SonicWALL licenses between two SonicWALL security appliances when one is acting as a high-availability system for the other. Both appliances must be the same SonicWALL model.
---
How It Works
Step 1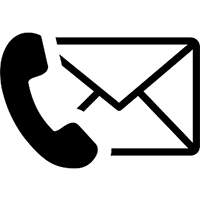 Contact us
Step 2

Check out using our simple and safe shopping cart or let our sales rep help you.
Step 3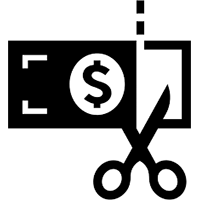 Save $$$ on the NSa Series High Availability, this promotion is for a limited time.
SonicWall Products
NSA High Availability Promo
SonicWall Promo NSA 3600 High Availability
#02-SSC-0999
List Price: $2,098.00
Add to Cart for Pricing
SonicWall Promo NSA 4600 High Availability
#02-SSC-1001
List Price: $2,938.00
Add to Cart for Pricing
SonicWall Promo NSA 6600 High Availability
#02-SSC-1004
List Price: $12,597.00
Add to Cart for Pricing
Our sales team is with you every step of the way through the buying process, it's that simple.
With over 20 years of experience, our expert team is genuinely interested in your needs and can help you today.
Contact us for more information!