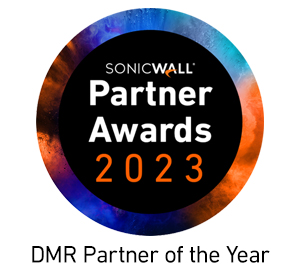 SonicWall NSa 3500 Appliance

Next Generation Unified Threat Management Protection


Sorry, this unit has been discontinued and is no longer available for purchase, please check out our SonicWall Gen 7 Firewalls. Last Order Day (LDO): 2013-05-20. End of Support (EOS): 2018-05-19 - we will no longer provide technical support, firmware updates/upgrades or hardware replacement for the product.
Pricing Notes:
Pricing and product availability subject to change without notice.
SonicWall Products
Stateful High Availability Upgrade
Stateful HA Upgrade for NSa 3500, 3600 and 3650
Upgrades The NSa 3600 to Support State Sync in Active / Passive config for seamless failover between two NSa 3600s
#01-SSC-7094
List Price: $874.50
Add to Cart for Pricing
Expanded License
SonicWall Expanded License for NSa 3500, 3600 and 3650
Enables Stateful HA and BGP support. In addition, on NSa 3600 and NSa 3650 enables Active/Active Clustering support.
#01-SSC-7091
List Price: $984.50
Add to Cart for Pricing
UTM SSL VPN Licenses
SonicWall Firewall SSL VPN 1 User License
#01-SSC-8629
List Price: $50.00
Add to Cart for Pricing
SonicWall Firewall SSL VPN 5 User License
#01-SSC-8630
List Price: $215.00
Add to Cart for Pricing
SonicWall Firewall SSL VPN 10 User License
#01-SSC-8631
List Price: $345.00
Add to Cart for Pricing
SonicWall Firewall SSL VPN 15 User License
#01-SSC-6111
List Price: $375.00
Add to Cart for Pricing
SonicWall Firewall SSL VPN 25 User License
#01-SSC-8632
List Price: $450.00
Add to Cart for Pricing
Global VPN Client for Windows
SonicWall Global VPN Client Windows - 1 License
#01-SSC-5310
List Price: $50.00
Add to Cart for Pricing
SonicWall Global VPN Client Windows - 5 Licenses
#01-SSC-5316
List Price: $215.00
Add to Cart for Pricing
SonicWall Global VPN Client Windows - 10 Licenses
#01-SSC-5311
List Price: $345.00
Add to Cart for Pricing
SonicWall Global VPN Client Windows - 50 Licenses
#01-SSC-5313
List Price: $595.00
Add to Cart for Pricing
SonicWall Global VPN Client Windows - 100 Licenses
#01-SSC-5314
List Price: $795.00
Add to Cart for Pricing
SonicWall Global VPN Client Windows - 1000 Licenses
#01-SSC-2897
List Price: $3,995.00
Add to Cart for Pricing