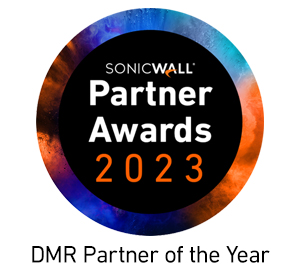 SonicWall SMA 400 Appliance

Enable mobile and remote worker productivity while protecting your organization from threats

Sorry, this unit has been discontinued and is no longer available for purchase, please check out our SonicWall Gen 7 Firewalls. Last Order Day (LDO): 2019-06-17 - you can purchase available renewals below. End of Support (EOS): 2024-06-18 - we will no longer provide technical support, firmware updates/upgrades or hardware replacement for the product.
Support and Licenses are still available below
Overview:

The SonicWall Secure Mobile Access (SMA) 100 Series provides mobile and remote workers using smartphones, tablets or laptops — whether managed or unmanaged BYOD — with fast, easy, policy-enforced access to missioncritical applications, data and resources, without compromising security.
For mobile devices, the solution includes the intuitive SonicWall Mobile Connect app that provides iOS, Android, Kindle Fire, Windows, Chrome and Mac OS X devices secure access to allowed network resources, including shared folders, client/server applications, intranet sites and email.
Users and IT administrators can download the Mobile Connect app via the Apple App Store, Google Play, Kindle and Microsoft store. The solution also supports clientless, secure browser access, including support for industry standard HTML 5 browsers and thinclient VPN access for PCs and laptops, including Windows, Mac OS X and Linux computers.
To protect from rogue access and malware, the SMA 100 Series appliance connects only authorized users and trusted devices to permitted resources. When integrated with a SonicWall nextgeneration firewall as a Clean VPN, the combined solution delivers centralized access control, malware protection, application control and content filtering. The multi-layered protection of Clean VPN decrypts and decontaminates all authorized SSL VPN traffic before it enters the network environment.
Benefits
Single access gateway to all network resources, via mobile app, clientless or web-delivered clients, works to lower IT overhead and TCO
Common user experience across all operating systems facilitates ease of use from any endpoint
Mobile Connect app for iOS, Android, Windows, Chrome and Mac OS X offers mobile device ease of use
Context aware authentication ensures only authorized users and trusted mobile devices are granted access
One-click secure intranet file browse and on-device data protection
HTML5 enhancements that allow everything to be run from within the context of the browser window
Adaptive addressing and routing deploys appropriate access methods and security levels
Setup wizard makes deployment easy
Easy-to-use "policy wizards" making IT administrators more productive and lowering company's overall TCO
Efficient object-based policy management of all users, groups, resources and devices
Web Application Firewall enables PCI compliance
Geo IP detection and Botnet protection
Why you need SMA
The proliferation of mobile devices in the workplace has increased the demand for secure access to missioncritical applications, data and resources. Granting that access offers important productivity benefits to the organization, but introduces significant risks as well.
For example, an unauthorized person might access company resources using a lost or stolen device; an employee's mobile device might act as a conduit to infect the network with malware; or corporate data might be intercepted over third-party wireless networks. Also, loss of business data stored on devices can occur if rogue personal apps or unauthorized users gain access to that data.
Securing these devices is becoming increasingly difficult, as organizations may no longer influence device selection or control device management. Organizations must implement solutions that safeguard access to ensure only authorized users and devices that meet security policy are granted network access, and that company data in-flight and at rest on the device are secure. Unfortunately, this often involves complex multi-box solutions from multiple vendors and adds significantly to the total cost of ownership behind providing mobile access. Organizations are looking for easy-to-use, cost-effective and secure mobile access solutions that address the needs of their increasingly mobile workforces.
Pricing Notes:
Pricing and product availability subject to change without notice.